Hello,
How is everyone?  I am frosty.  I know I shouldn't complain about the weather but its been up and down here in the Midwest :(.  I have been hunkered down trying to squeeze in all my craftiness before my PRK surgery.  First though you have to see this fabulous planner I ordered from Etsy seller, Curiousscrapbookarts.  She is sooo sweet and I love my planner.  I wanted something different not your run of the mill F.C. or the practically disposable planner I would buy every year.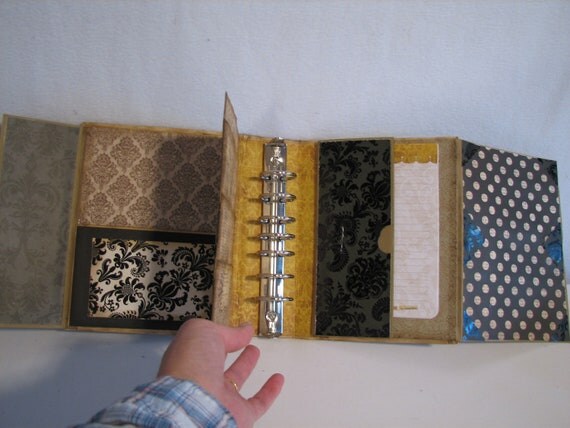 Can we say hello pockets!!!  Don't you love organization!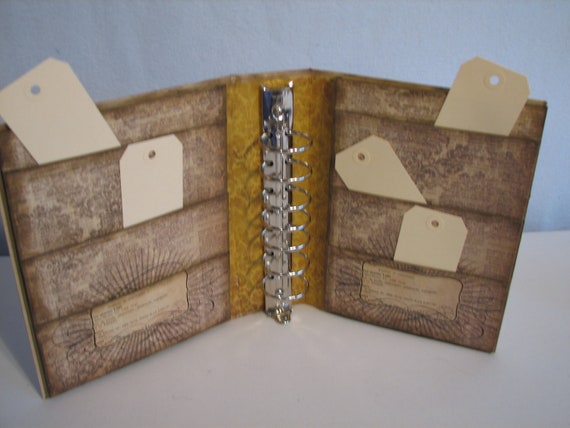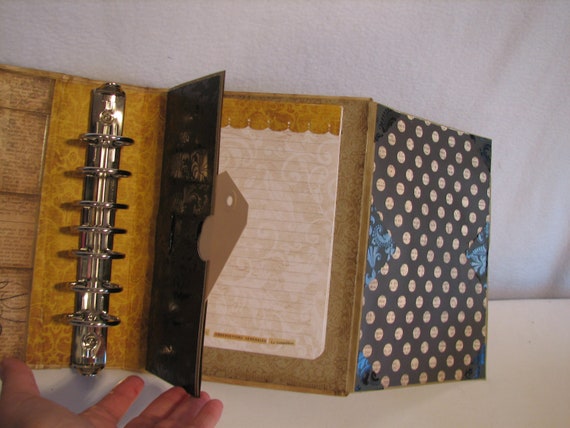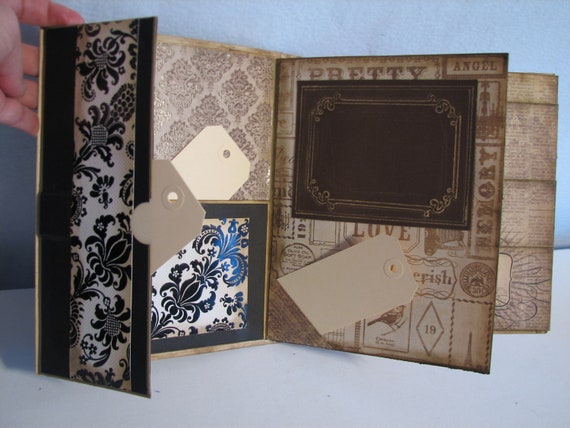 I think this is so neat and what I love it most is the fact that it is hand made. Its so important to support hand made crafters and artesians.  Its very stable and has your typical 7 rings for paper refill which you can easily find refills, I got mine from Target.  I was showing to the ladies at the office so cool to have something unique.  If you are in the market for a unique planner checkout her Etsy store, you won't be disappointed.
I am going to seal my planner with ModPodge and I will add a closure with a child belt!  Pics soon.
Toodles!