Murphy you ask..well let me tell you what happened.
Ok I planned to do my 613 Avenue Create Design Team (DT) card this weekend  after all I have been off work since Friday.  Thursday morning .crazy modem  light flicking on and off…..I figured it would be ok by the time I got home… right…ugh no.  My modem decided to act as though it was possessed!  Clicking, flashing..turning it self on and off…Act..  Would you know it. My printer is wireless so no signal..I couldn't print off my DT image…rats!! Hmmm…What would Sherlock do?????  I pulled the image up on my IPAD so I can copy it…ugh…FAIL.   I had to come to the realization that my project would be late.  So I spent the morning at ATT!!  I got a a new power cord hoping that was it…YES YES that was it..meanwhile I will be getting U-Verse this week!  So take that Murphy I am sure we will meet again….side eye.
Now back to my card.  This image is from Sweet n' Sassy Stamps.  Its from their new stamp set Cocoa's heart and its also available in Clear also!  I love their slogan, sharing the love of Christ through Papercrafting…..love it!
Our theme for this week is Anything Goes with a twist: Blue/Cream or White.  Here is the inspiration photo:
Are you up for the challenge?  We welcome you to visit us at 613 Avenue Create!
Toodles!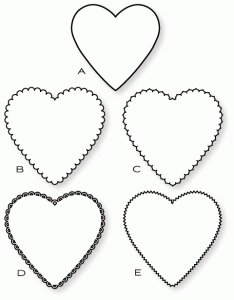 Entered into the following challenges: